Night Sky is a flat weave for narrow and wide bracelets as well as pendants. Night Sky sews up much faster than other common flat weaves such as peyote stitch or herringbone so that you can finish a bracelet in a single day.
The underlying pattern of Night Sky is very regular, so you can repeat it to make rectangles of any size. Since this weave can be made in different widths by adding more rows, the pattern includes a discussion of three different examples suitable for bracelets (i.e., 27 mm, 40 mm, and 64 mm).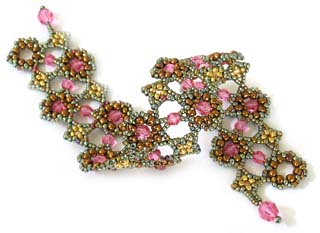 Patches of the weave to make excellent pendants; the pattern includes detailed instructions for two such pendants, the Greek Cross (left) and the Southern Cross (right).
We also discuss a simplified version for other pendants and earrings at the end of the pattern.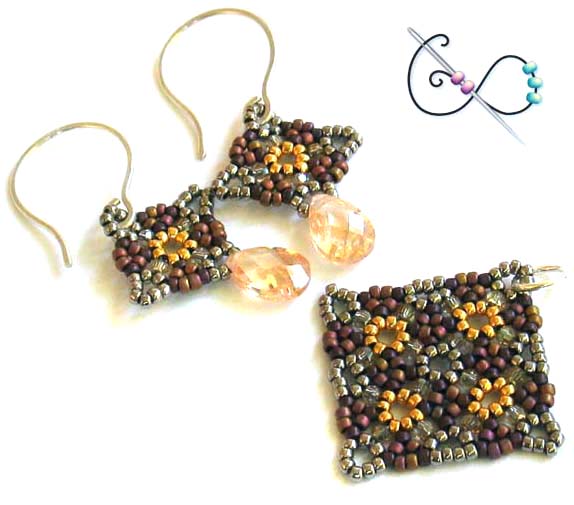 Pendant and earrings made from a Simplified Night Sky Weave described in the pattern.
More Details...
The pattern has 18 pages and 46 color illustrations and photographs.