The Lotus Beaded Bead resembles a glistening flower in full bloom. The finished Lotus can measure any size, depending on the size and number of drop beads you use. The Lotus in the step photographs measures 43mm wide and 20mm thick, making it a good size for a large focal piece for a necklace.
Because there is such a wide variety of shapes and sizes of drop beads available, the pattern guides you through a general process, in addition to giving you an exact recipe to follow for the Lotus Beads we sell as kits.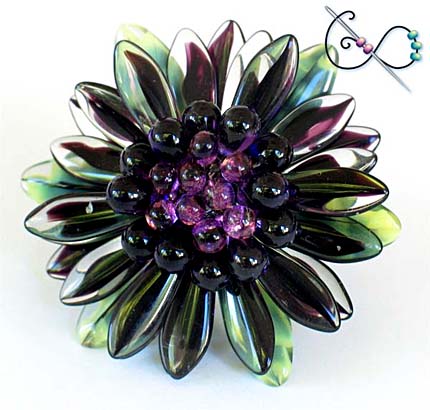 Examples
Follow the thumbnails to see more about these examples and variations.
More Details...
The pattern has 11 pages and 44 color illustrations and photographs. The kits each make one pendant.