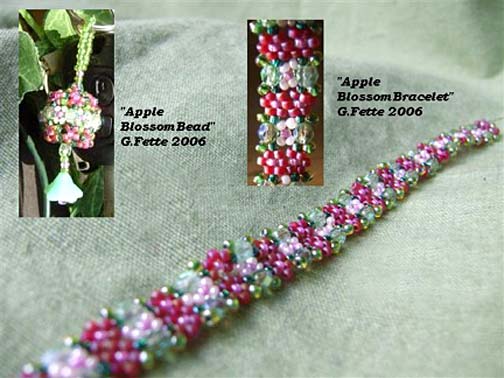 Florencina:
Apple Blossom Bracelet


by Gunhild Fette
Extertal, Germany



Gunhild made our Apple Blossom Bead from the instructions published in the April 2006 issue of Bead & Button Magazine. She then came up with her own bracelet design to match, and generously named it after Florence. We have since licensed Gunhild to sell her instructions for the Apple Blossom Beaded Bead on her web site (in German).

See more of Gunhild's beadwork on her website www.gunhildfette.de.